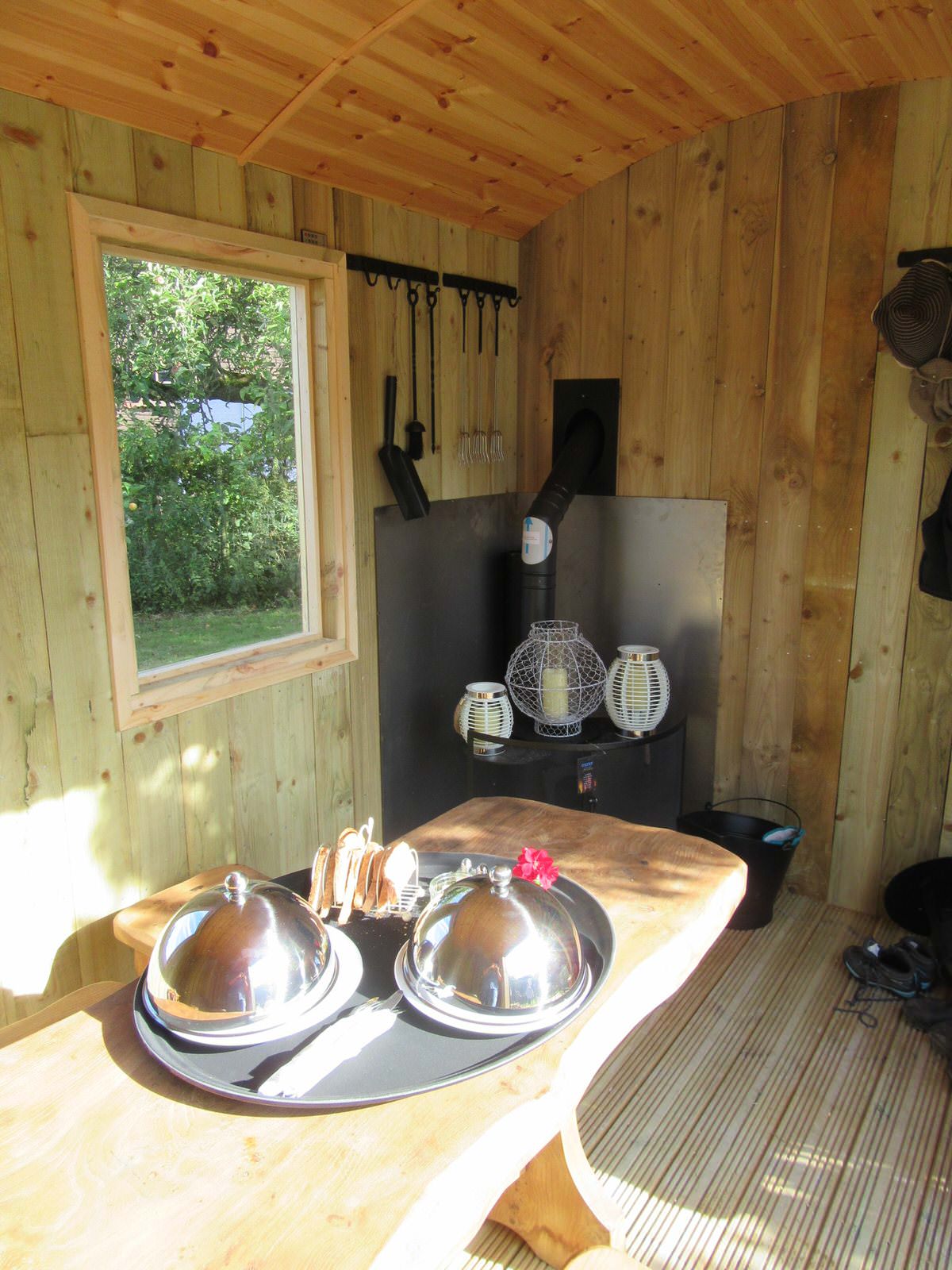 Mornings as leisurely as they come...the hut has blackout blinds to prolong your sleep, you are on holiday so why not luxuriate and get some of that sweet deep sleep that eludes you in your day to day. If you are an early bird you can experience the joy of the dawn chorus, we have a wealth of bird life and there is nothing that can beat the sweet sound of birdsong on a bright morning.

Tea (breakfast, earl grey, jasmine and mint), coffee, (regular and de-caff), sugar, 1 pint of milk, cooking oil , salt, pepper, herbs are provided free of charge.

We can provide a basic larder with provisions for breakfast for a cost of £15.00...includes sausages, bacon, eggs, Heinz baked beans, loaf of crusty bread, butter, jam, marmalade and 2 pints of milk. All proteins are produced here on the farm. Please let us know in advance if you would like this option so we can have the hamper ready for your arrival.
Please alert us to any dietary requirements 1 week prior to your visit.